Earth Day Event at Ah-Tah-Thi-Ki Museum and Seminole Okalee Village Indian & Museum
Tuesday, April 18, 2023 9am - 6pm at Okalee Village
Thursday April 20, 2023, 10a-4pm and Ah-Tah-Thi-Ki Museum
Join us for 2 Free Events!
Enjoy Earth Day the Native way! Join the Seminole Tribe of Florida's Ah-Tah-Thi-Ki Museum and the Seminole Okalee Indian Village and Museum as we showcase live performances from Barry Big Mountain and the Iron Horse Dancers that will perform songs and dances of the American Indian, Seminole Native musical performances by Rez Jamz.
In addition to our native craft and tribal food vendors, there will be several special non-profit organizations joining the celebration including
Museum of Discovery and Science, History Miami Museum, Hendry Glades Audubon, Tree Amigos Growers, Florida Trail Association, and NASA that will be sharing specialized Earth friendly activities, educational workshops, gardening tips, and tricks from experts with very green thumbs!
The day will be filled with Guided Nature Walks, Guided Bird Watch Walks, Craft Activities, and environmental presentations. Surround yourself in nature and Seminole culture and enjoy Earth Day the Native Way!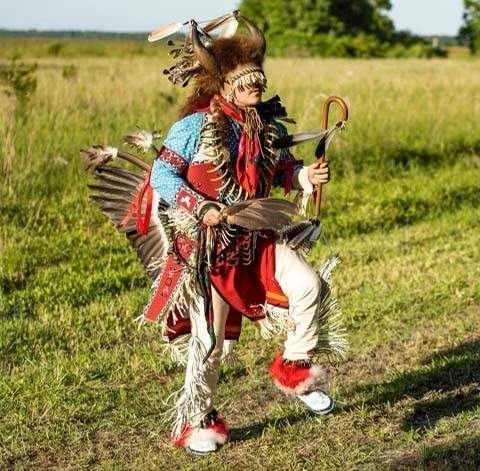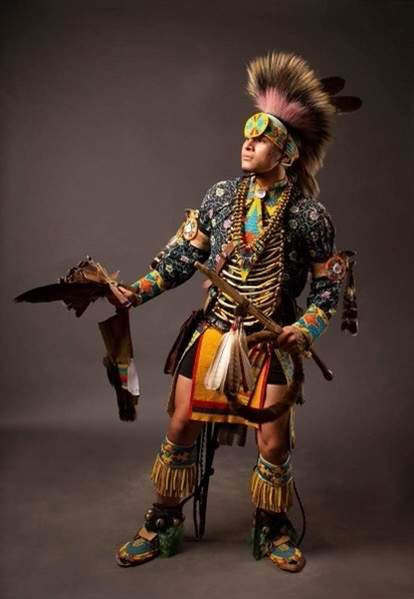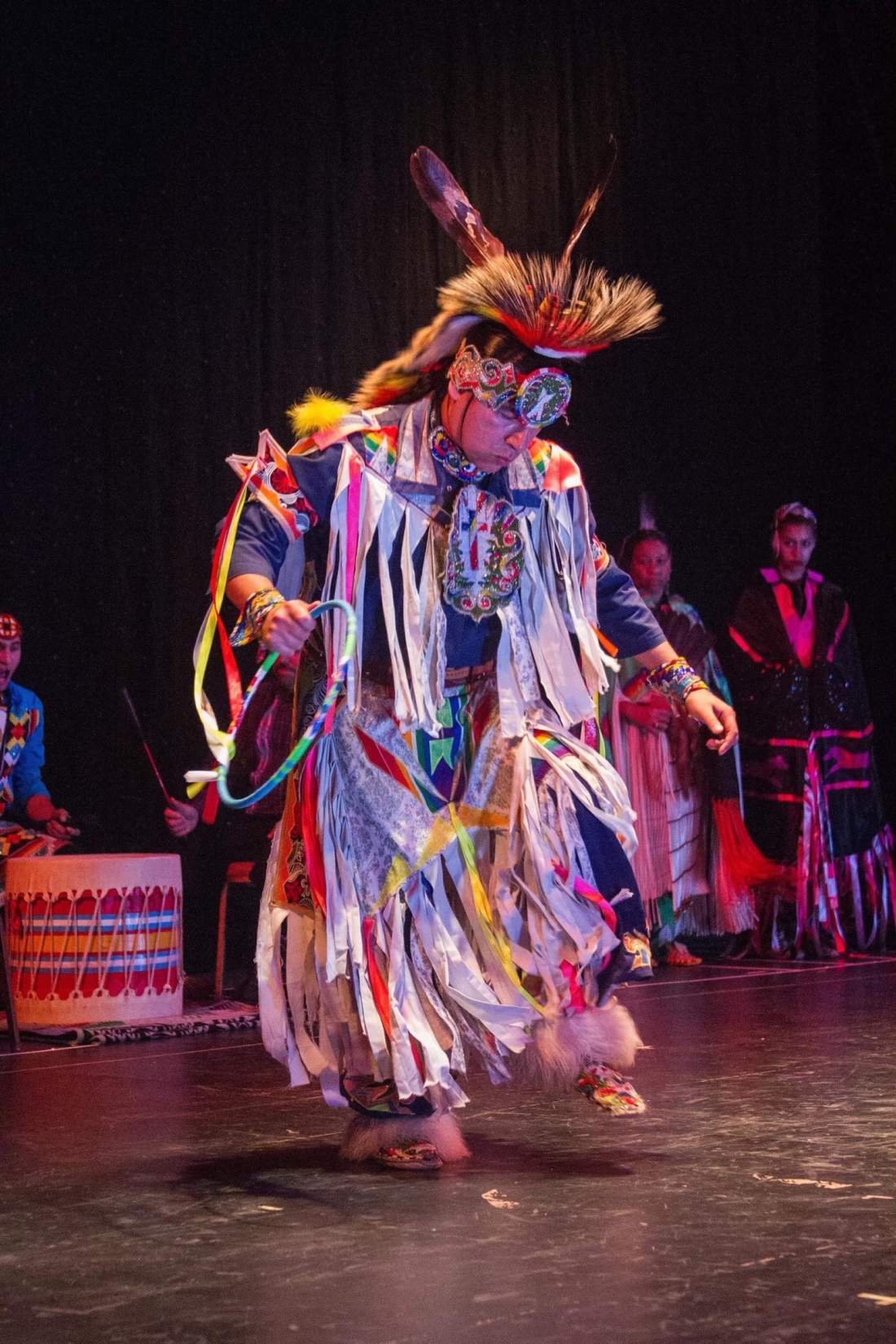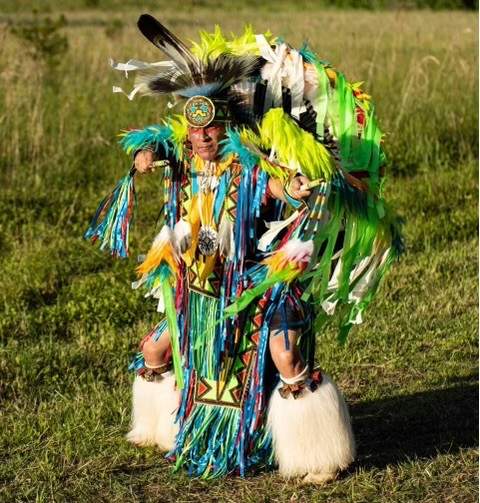 More about the Iron Horse Dancers!
The Iron Horse Dancers are Big Mountain Family and extended family that are dancers from different parts of the country showing their style. This educational program shows the beauty of Native America and explains each style before they perform and shares their story about each dancer. Learn the connection with song and dance to the earth and the animals and relationship with the earth and everything on it in respect and a celebration of life!- In honor of my father Iron Horse! Iron Horse Dancers!!
Bonus! For those looking to tour the Ah-Tah-Thi-Ki Museum during the event on April 20, enjoy this special day of free admission. This is limited to self-guided tours. Guided tours will not be available on this day.
According to earthday.org, Earth Day aims to "build the world's largest environmental movement to drive transformative change for people and the planet." The movement's mission is "to diversify, educate and activate the environmental movement worldwide."
Calling All Seminole Tribal Member and Descendant Creative Writers and Artists!
Announcing a new publication: Earth Day – The Native Way
The Ah-Tah-Thi-Ki Museum is inviting all Seminole creative writers, photographers, and artists to submit their essays, limericks, haiku, poetry, prose and original works to be considered to for the first ever publication, Earth Day – The Native Way.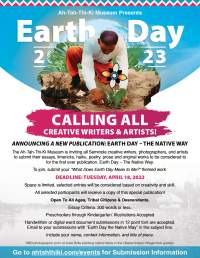 To join, submit your "What Does Earth Day Mean to Me?" themed work by April 18, 2023.
Space is limited, selected entries will be considered based on creativity and skill.
All selected participants will receive a copy of this special publication!
Open to all ages Tribal Citizens and Descendants. Essay Criteria: 300 words or less. Preschoolers through Kindergarten: Illustrations accepted. Handwritten or digital word document submissions in 12 point font are accepted. Email to your submissions with "Earth Day the Native Way" in the subject line. Include your name, contact information, and title of piece.
Contact information for Submission
Students:
Big Cypress: Jeri Joiner, jerijoiner@semtribe.com,
Brighton: Tiawannah Calhoun,TiawannahCalhoun@semtribe.com
Immokalee: Magdalie Dumorne, MagdalieDumorne@semtribe.com
Hollywood: Shayla Brown shaylabrown@semtribe.com
Tiawannah Calhoun, TiawannahCalhoun@semtribe.com
Tampa: Sandra Freeman, sandrafreeman@semtribe.com
Adults: Melissa or Elizabeth, museum@semtribe.com
**Call the museum for more information (863) 902-1113 ask for Melissa or Liz!
Vendors Wanted! Download your application now!