Sign up today for your free visit!
Looking for a great way to plan ahead AND have fun?
Visit for FREE throughout the month of July!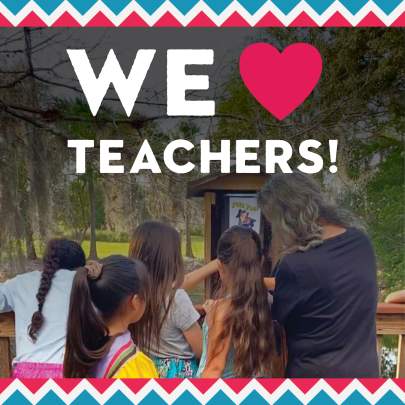 Infuse Seminole culture and Everglades flora and fauna into your lesson plans!
If you have any questions or need further assistance please email us at
bcmureception@semtribe.com or call (863) 902-1113 and press 0.
Your visit will include complimentary admission to the Ah-Tah-Thi-Ki Museum where you can explore our dynamic exhibits showcasing historic and modern Seminole life and expanse mile-long boardwalk thru a cypress dome. (Be sure to bring your credentials in the form of your school ID or a note from your school. Would you like to bring guests? No problem! We are extending a special offer to offset the costs: up to 4 of your guests will receive 50% off the standard admission rate!)
Florida is Fun and Educational!
There are many excellent learning opportunities here on the Big Cypress Seminole Indian reservation, ranging from the history and culture of the Native Americans to the diverse eco-systems of the Florida Everglades.
The Ah-Tah-Thi-Ki Museum is a Vital Resource!
We hope teachers add us to their lesson plans and use our resources to teach outside of the classroom. Our goal is to provide a memorable and exciting learning experience for your students. We have pinpointed many Next Generation Standards teachers may reference to upon your request.
Be Prepared!
Due to the unpredictable nature of summer weather patterns we recommend touring the boardwalk first before heading back inside for the galleries. We are open daily from 9am-5pm, but will be closed on July 4th.