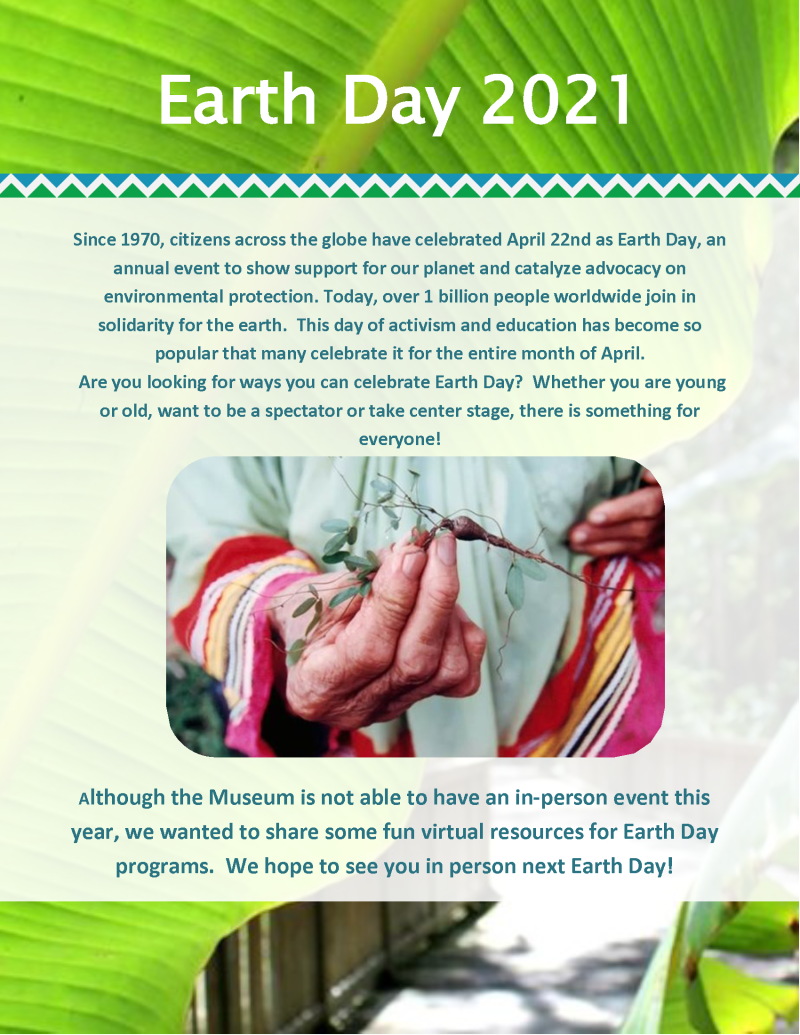 CONNECT WITH THE EARTH
Celebrate Earth Day everyday by enjoying the beauty of the Earth that surrounds you. Taking a hike, planting a native garden, or bird watching are just a few examples of activities that promote appreciation for natural resources. A nature hike is an activity that you can do with your family, friends, or alone to celebrate near or far from home. It does not matter if you live in the city or in the woods, taking a walk outside is something you can do every day to appreciate nature no matter what else is happening in the world. Go outside and enjoy the sights and sounds of the natural world, and experience the Earth in all its beauty. The tips below will allow you to celebrate the Earth as it is around you no matter where you are:
•Find a location where you can sit comfortably. Find a tree, a field, garden or lake to sit near where you can spend some time to reflect and observe all that surrounds you. When you find a nice location, spend 10 minutes in one spot and make observations of the environment surrounding you.
•Can you see the sky? Is it clear or does it look like rain? Make a note of the weather and conditions. The fresh winds of spring bring in the smells of orange blossoms in bloom or freshly cut grass.
•Close your eyes and listen for a minute. What do you hear? Listen to the birds chirping in the bushes, hawks calling from the tops of tall trees. Do you hear multiple birds? Can you hear them calling other birds? Try to whistle. Can you mimic the call of the birds? Think about how birds and other wildlife communicate with each other.
•Now look at the plants around you. Are there many varieties? Are there birds in the bushes? Do you see nests? How many different types of lichens and bromeliads are growing on the trees? Are the flowers blooming? Are the leaves starting to grow for the springtime?
•Now take a deep breath. Find the fresh air and enjoy the nature surrounding you as you travel on to your next destination.
WATCH
Young Voices for the Planet film series
Kids, check out these short movies to see what other young people are doing and get inspired to take action. Through uplifting and inspiring success stories, this series empowers youth to claim an essential role in their communities and catalyzing positive change.
https://www.youngvoicesfortheplanet.com/youth-climate-videos/
PERFORM
Climate Change Theatre Action 2021
More than 50 plays and short readings are available for you to perform. This year's theme is "Envisioning a Global Green New Deal", and works center on what an equitable, sustainable, decarbonized, and just society look like. http://www.climatechangetheatreaction.com/
PARTICIPATE
Florida Climate Week April 19-22
Take part in a week's worth of events with guest speakers to help you understand the impacts our changing climate is having on the Sunshine State.
https://floridaclimateweek.org/
ATTEND
Earth Day Event by History Ft. Lauderdale April 22
This Earth Day, join photographer Lisette Morales & friends for a tour and celebration of her new exhibition "Beyond the Shimmering Waters."
Register here: https://www.eventbrite.com/e/beyond-the-shimmering-waters-earth-day-celebration-tickets-146817953451
JOIN
ITEP Presentation April 22, 2pm PDT
The Institute for Tribal Environmental Professionals (ITEP)'s talk: Biden-Harris Administration: How Climate and Executive Orders Can Move the Ball for Responding to Tribal Climate Impacts and Issues.
Presented by: Pilar Thomas, a member of the Pascua Yaqui Tribe of Arizona, and a partner with Quarles &Brady LLP, Ms. Thomas also served in the U.S. Department of Justice during the Obama administration working on water and treaty rights. Get the flyer here.